Previously known as HAI (Home Automation, Inc.), Leviton products keep you safe, manage energy consumption, and provide entertainment. Solutions for your home or business are available for every income level and lifestyle. Simply choose the automation, energy management, and convenience features you desire. Leviton systems may be installed in new or existing structures and may be accessed and controlled via your smartphone or tablet.

Need Help Finding The Right Product?
Home Controls offers free support to assist you with product advice and system designs. We can help you find the right products to meet your needs.
Leviton Hands-On Training Classes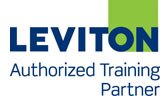 Learn more about Leviton's smart security, energy management, and entertainment products with hands-on courses provided by Home Controls. Join Home Controls, a Leviton training partner, as we provide hands-on technical training for Leviton products. Learn how to increase your sales by implementing UL-Listed security, energy management, and entertainment solutions for residential and commercial applications. This two-day course is required to join the Leviton Five Star Installer Program, and is intended for professional installing dealers and building contractors » More Details

Select A Category

Featured Products