New Qubino Products!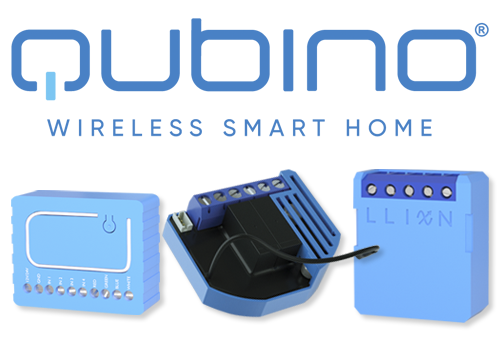 Qubino will quickly convert your appliances into smart devices all while adding Z-Wave functionality to your home. Control smart lighting, open window curtains, control pool temperature, open/close your garage door, and much more, all with your smartphone, all with Qubino!
Learn How to Build a Smart Home with Home Security!

Why Shop at Home Controls
30 Years of Trusted Customer Service
Free Product & System Design Advice
Fast Shipping, Large Inventory
Alexa, Wi-Fi, Zigbee & Z-wave Compatible Devices
Huge Catalog of Smart Home & Security Products
Free Technical Support
For 30 years, Home Controls has been offering the largest catalog of smart home and security devices and been helping customers design the best smart home systems for their homes and businesses. Call our expert technical support team at (858) 693-8887 for advice or assistance on any type of smart home automation or security project, including home automation, lighting control, pro-grade security, DIY security, intercom systems, HVAC, thermostats, and more!
Featured Manufacturers